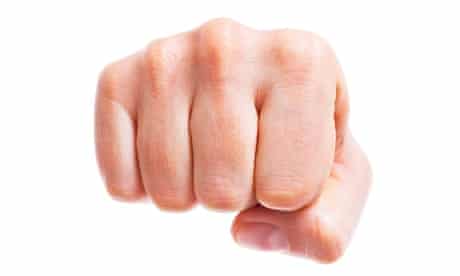 The fist as far as we know is how we show our support to the current administration. But now the "fist" takes a new and more welcoming meaning which is Financial Institutions Strategic Transfer Act – Republic Act 11523 (FIST Act) an act sought to help out banks and financial institutions which will in turn help stimulate the economy.
But how?
Effects of Covid -19 on Financial Institutions
To understand how the new FIST Act will benefit you, we must first review how banks and other financial institutions work.
Financial institutions which include banks (FIs ) earn from INTEREST (and other charges) arising from the money they loan out. So as long as debtors pay their monthly amortization the FIs remain healthy and will continue to roll out loans.
However, 2020 happened. As we all know everyone was affected by the pandemic, many businesses closed shop which made it hard for business owners (and individuals alike) to pay back their loan on time, which ultimate. Added the fact that thru Bayanihan Acts 1 and 2 where there were express provisions extending the grace period for collection.
Because of the inability to collect, the banks accumulated Non- Performing Loans (NPL – are loans whose principal and/or interest have remained unpaid for at least 90 days after they have become past due or any of the events of default under the loan agreement) simply called as bad debts.
Central bank data showed that gross non-performing loans in the banking system climbed to P391.66 billion, or 3.61 percent of total loans, as of December 2020 from P234.99 billion, or 2.16 percent of total, in January 2020 or before the pandemic struck1.
Because of this FIs held out on loaning out money since they are trying their best to stay liquid as their cash is tied down to loans that can't be paid right away or assets that can't be disposed since not everyone has the money to buy.
This made it difficult for entrepreneurs to recover and rehabilitate their business.
FIST – The Answer
To answer this dilemma, President Rodrigo Dueterte certified the passage of the FIST Act as urgent and true enough it was approved by him on February 16,2021.
Basically, the FIST Act enables FIs to sell non-performing loans/assets to asset management companies.
This is good why?
Because it will allow the FIs to unload those bad debts and non performing and be liquid once again. This will allow FI's to issue out new loan packages which will increase buying power to consumers and help entrepreneurs by giving a much needed source of funds to rehabilitate their businesses.
What's next?
As per reports the Securities and Exchange Commission, the lead agency in this thrust is now asking stakeholders for their inputs as they draft the implementing rules regulations2.
Hopefully, the IRR be drafted the soonest so that the fresh capital will be out their in the market which is a much needed boost our economy.
But of course to avail of loans from banks and financial institutions you need to present financial documents such as registration papers, financial statements and income tax returns or else you will have to resort to loan sharks.
We should also be excited with another bill to be enacted hopefully soon, this is of course the Corporate Recovery and Tax Incentives for Enterprises (CREATE) which is highly anticipated since it offers to lower the corporate tax rate from 30% to 25%.
Get the fresh news with insights by subscribing to our blogs.
Want to take out a loan but was asked for business papers? Let us help you. Just email us at waniaandpartners@gmail.com or message our facebook page @waniaandpartners.
Resources:
Republic Act 11523 -Full text FIST Act
Regulators get stakeholders' inputs for IRR of FIST Act
https://business.inquirer.net/317931/bsp-says-fist-law-great-news-that-would-reduce-banks-bad-loans